Here are four tips that can help protect you from misinformation
How to interpret test results from a corona test: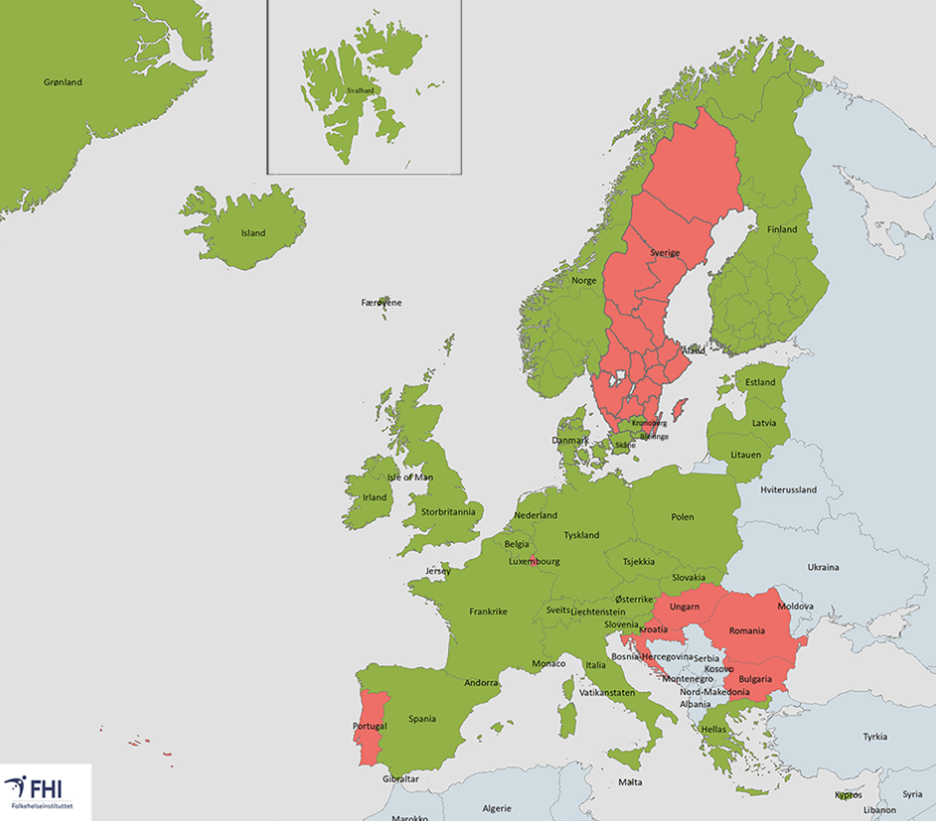 Rules pertaining to travel and quarantine
As of 15 July people entering Norway from areas where the level of infected people is below the set threshold. These areas are marked in green on the map below.
How to read corona virus status updates on NRK?